Friday Finds
And here we are at Friday again. And surprise, it's freezing out! So we have weekend plans of sitting by the fire for hours on end, and probably a cocktail hour that starts a tad bit on the early side. All in all, it should be a good one. But before all that fun begins, here are my five Friday finds for the week. I hope you have a lovely weekend planned!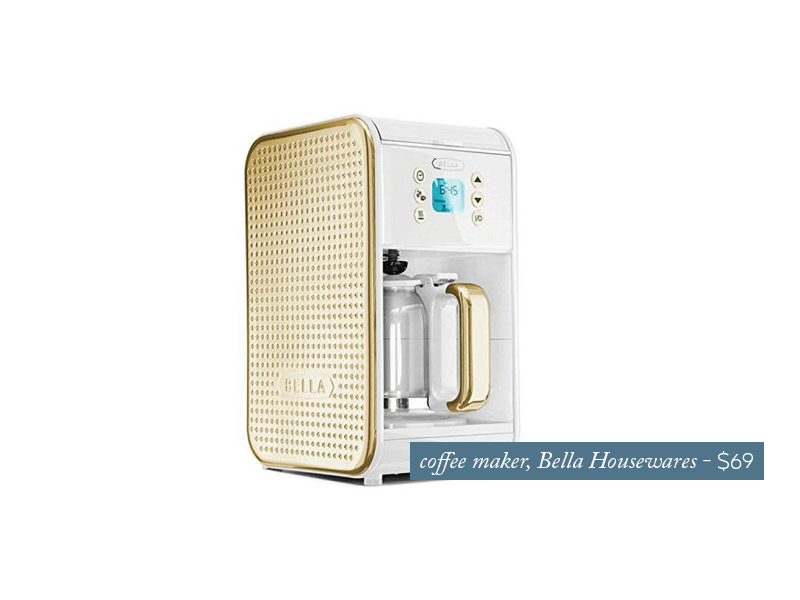 Summer Print from Britt Bass: I'm in the need for a bit of color, so this amazing print from the super talented Brit Bass would be welcomed with open arms into my home.
Fireplace Screen from High Point Home: I've been in the market for a stylish, yet subtle fireplace screen for what seems like centuries now, this one would be a good option.
Lamp from Society Social: Blue and white just so happens to be my favorite color combo of all time, and I really can't believe I don't own this beauty already.
Coffee Pot from Bella Housewares: OK, can we talk about this coffee pot for a minute? It's perfect. And with the amount of coffee I am drinking these days, it would pay for itself in a day.
Blanket from Hudson Bay: I've wanted this blanket for what seems like forever, but even more so now that I realize we live in the arctic tundra.